Why Study?


Why study Latin American Studies?
Latin American Studies is an interdisciplinary degree, designed to build up students' skills in professional development, critical thinking, understanding complex concepts such as citizenship, etc..., and lifelong learning. By pursuing a degree in Latin American Studies, students employ diverse research tools including – linguistic, organizational, analytical, technological, investigative, communicative -- which can help with future research endeavors as well as careers outside of scholarly education.
All Latin American Studies majors are required to complete at least three upper-division units of international experience. Most students satisfy this requirement with a study abroad or internship program in Latin America, though some select SDSU courses and other local opportunities. These experiences are aimed at helping LAS undergraduates gain experience about new cultural and embrace their roles as global citizens.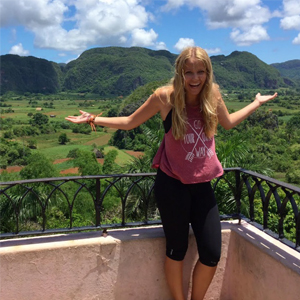 "Go Abroad.

That was something I heard all throughout my college career along with stories of how amazing and life-changing the experience is. I never really understood how another country could do this- that is until my three week study abroad trip to Cuba. In just a few weeks I learned so much about Cuban culture and myself that I have changed my view on life....So to whoever is reading this, I will advise you the same thing I was: Go Abroad."

- Amanda Richlin




What can you do with a degree in Latin American Studies?
Graduates in Latin American Studies pursue a full range of career paths including:
Nonprofit and advocacy work, law, business, journalism, international careers, health care, education, government service, lobbying, public administration, social and marketing research, social work, film and production, and many other professional arenas.
Some Latin American Studies graduates go directly into private, nonprofit, or public sector employment, while others continue their education by pursuing teaching credentials or advanced degrees from law schools, LAS graduate programs or graduate programs in other disciplines such as economics, sociology, history, international relations, political science, geography, gender studies, and literature.
Successful careers depend on more than your degree, however, and we encourage every LAS students to study abroad and to participate in an internship. Living and studying overseas, combined with work experience gained in an internship in your area of interest, greatly enhances your career options.
If you are nearing graduation and are looking for ways to put your skills to work, we also recommend that you take advantage of the data, materials, and services provided by SDSU's Career Services and the Latin American Studies Association's career postings.