WELCOME - BIENVENIDOS - VA'A NKUUNDEEUN - XIPANOCAN -
BEM-VINDO - NA'AN VA'A MENI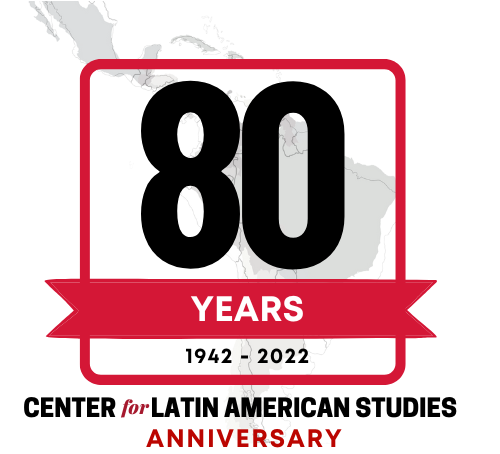 The Center for Latin American Studies at San Diego State University has been providing educational opportunities since 1942, and is renowned for program offerings in the indigenous languages of Mexico. We offer a multidisciplinary undergraduate major and minor in Latin American Studies and a Master of Arts in Latin American Studies at the graduate level. We are also proud to offer three concurrent graduate degree programs in professional studies: Master of Arts in Latin American Studies plus a Master of Public Administration (MPA), Master of Public Health (MPH), or Master of Business Administration (MBA).
Through active participation in Latin American communities, partnerships with different educational institutions, and multiple transnational collaborations, the Center for Latin American Studies (CLAS) seeks to provide students a unique opportunity to explore Latin America. CLAS supports research, community outreach, conferences, internships, study abroad, and other activities dedicated to teaching students, working professionals, and community members about Latin American economies, aesthetics, ecology, society, culture, and languages.
What does is it mean to be a Latin Americanist?
"To me a Latin Americanist is to be an advocate for the culture that we are being trusted to help take care of. To me you must understand a culture before you can really aim to help it and that is my main goal throughout this program. To become an advocate for those who cannot make the changes that involve their own communities."
- Alejandro Gonzalez, MA/MPH (Epidemiology)
"To be a Latin Americanist to me means being a voice for my community. As a 1st generation Salvadoran, it is important for me to understand myself to empower me to do my work. I advocate for my community need. As a Latin Americanist and Public Health Professional, I hope to use my voice to improve the quality of life for Latinx communities of all generations."
- Melissa Vasquez Rosalies, MA/MPH (Health Promotion/Behavioral Science)
Learn more about what you can with a degree in Latin American Studies:
Undergraduate | Graduate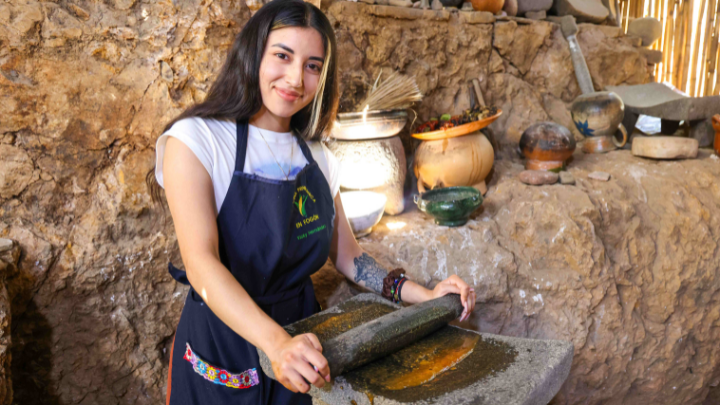 Why Oaxaca?
Embracing their Mexican heritage, SDSU students examine the deep culinary ties that bind the state of Oaxaca to Southern California.
By Susanne Clara Bard
Every fall, residents of Ixpantepec Nieves — a small mountain town in the southern Mexican state of Oaxaca — make the 4,000-mile journey to Tijuana and back again several times per month. Multiple trips are required to supply Southern California's Mixtec population with ample ingredients to prepare the moles, tamales, tortillas and other special food offerings for El Día de los Muertos celebrations in early November.