Coronavirus (COVID-19) Information for the SDSU Community
For information about SDSU's decisions and other information related to COVID-19, visit: sdsu.edu/covid19
WELCOME - BIENVENIDOS - VA'A NKUUNDEEUN - XIPANOCAN -
BEM-VINDO - NA'AN VA'A MENI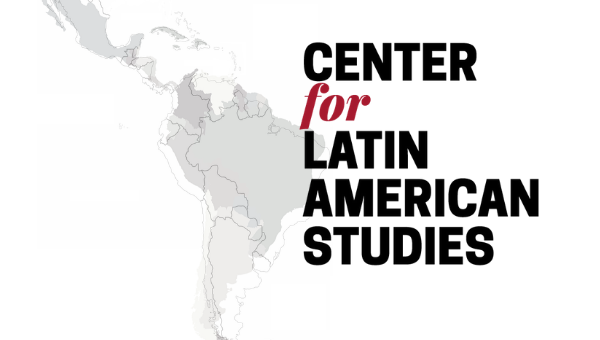 The Center for Latin American Studies at San Diego State University has been providing educational opportunities since 1942, and is renowned for program offerings in the indigenous languages of Mexico. We offer a multidisciplinary undergraduate major and minor in Latin American Studies and a Master of Arts in Latin American Studies at the graduate level. We are also proud to offer three concurrent graduate degree programs in professional studies: Master of Arts in Latin American Studies plus a Master of Public Administration (MPA), Master of Public Health (MPH), or Master of Business Administration (MBA).
Through active participation in Latin American communities, partnerships with different educational institutions, and multiple transnational collaborations, the Center for Latin American Studies (CLAS) seeks to provide students a unique opportunity to explore Latin America. CLAS supports research, community outreach, conferences, internships, study abroad, and other activities dedicated to teaching students, working professionals, and community members about Latin American economies, aesthetics, ecology, society, culture, and languages.

My Fellow Latin Americanist,
Hoy les escribimos para expresar nuestro apoyo a las manifestaciones y por respeto a las vidas de nuestros hermanos y hermanas Afro-Americanos. LASSO lamenta la vida de los Afro-Americanos que se han perdido como resultado del racismo sistémico que impregna los Estados Unidos. LASSO se solidariza con las comunidades Afro-Americanas y con los manifestadores que exigen justicia por los asesinatos de George Floyd, Tony McDade, Sean Reed, Breonna Taylor y las vidas que se han perdido debido a la brutalidad policial.
Los asesinatos actuales de la policía y la falta de responsabilidad envían el mensaje de que las comunidades Afro-Americanas son desechables e inferiores a sus contrapartes, gente blanca. Una y otra vez vemos a nuestros hermanos y hermanas Afro-Americanos convertirse en otra estadística de violencia policial. A esto decimos basta! El "líder" de nuestro país ha amenazado usar militares contra los ciudadanos que con razón llevan su ira y frustración a las calles. La militarización y la amenaza hacia los cuerpos de personas negras muestran el desprecio de Estados Unidos por excluirlos de sus derechos básicos de vida, libertad y búsqueda de la felicidad.
Este NO es el momento de guardar silencio. Habla y alza las voces de nuestras comunidades negras.
Formas de involucrarse:
Siga @blmsandiego y @sdlgbtcoalition en instagram para eventos específicos de San Diego

Difundir la conciencia con familiares y amigos.

Firme la petición: https://blacklivesmatter.com/ defundthepolice/

Llame al DA Mike Freeman en Minnesota, 612-348-5550 para exigir el enjuiciamiento de Derek Chauvin (insignia # 1087) y Tou Thoa (insignia # 7162)

Si tiene la capacidad, done a @SDbailfund
Today we write to you to express our support of the protests and out of respect for the lives of our Black brothers and sisters. LASSO mourns the Black lives that have been lost as a result of the enduring systemic racism that permeates through the United States. LASSO stands in solidarity with the Black communities and protestors that are demanding justice for the killings of George Floyd, Tony McDade, Sean Reed, Breonna Taylor, and the many lives that have been lost due to police violence.
The present day killings by the police and the lack of accountability sends the message that Black communities are disposable and inferior to their white counterparts. Time and time again we see our Black brothers and sisters become another statistic of police violence. To this we say basta! Our country's "leadership" has threatened to mobilize the military against its citizens who are rightfully taking their anger and frustration to the streets. The militarization and threat towards Black and brown bodies show the United State's disregard to exclude them from their basic rights of life, liberty, and the pursuit of happiness.
This is NOT the time to be silent. Speak up and lift the voices of our Black communities.
Ways to get involved:
Follow @blmsandiego and @sdlgbtcoalition on instagram for San Diego specific events

Spread awareness with family members and friends

Sign the petition: https://blacklivesmatter.com/ defundthepolice/

Call DA Mike Freeman in Minnesota, 612-348-5550 to demand the prosecution of Derek Chauvin (Badge# 1087) and Tou Thoa (Badge#7162)

If you have the capacity, donate to the @SDbailfund
Saludos,
2020-2021 LASSO Leadership
Latin American Studies Student Organization (LASSO)
San Diego State University
www.facebook.com/lasso.sdsu
What does is it mean to be a Latin Americanist?
"To me a Latin Americanist is to be an advocate for the culture that we are being trusted to help take care of. To me you must understand a culture before you can really aim to help it and that is my main goal throughout this program. To become an advocate for those who cannot make the changes that involve their own communities."
- Alejandro Gonzalez, MA/MPH (Epidemiology)
"To be a Latin Americanist to me means being a voice for my community. As a 1st generation Salvadoran, it is important for me to understand myself to empower me to do my work. I advocate for my community need. As a Latin Americanist and Public Health Professional, I hope to use my voice to improve the quality of life for Latinx communities of all generations."
- Melissa Vasquez Rosalies, MA/MPH (Health Promotion/Behavioral Science)
Learn more about what you can with a degree in Latin American Studies:
Undergraduate | Graduate