Message from the Director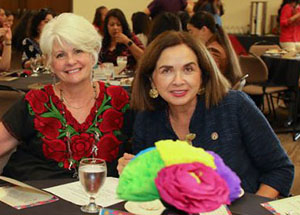 As we prepare for the new academic year and welcome our new cohort of brilliant and passionate graduate students, undergraduates, and their families to our CLAS community, I also want to take a moment to recognize the traumas of this last year. As Kristina vanden Heuvel of the Nation Magazine said, "We are in the midst of a once-in-a-century crisis moment—confronting the triple threats of a health crisis, an economic crisis, and a racial injustice crisis. The day after George Floyd was murdered by Minneapolis police officers, the Covid-19 death toll in the United States passed 100,000. Two days later, the unemployment number passed 40 million. Across the board, the pandemic has disproportionately impacted communities of color." This is not an abstract phenomenon and none of us have escaped these tragedies. Each of us is experiencing them in different ways but together, we can support and empower each other.
Here at the Center for Latin American Studies, our 2020 graduating seniors and master's students lost that pivotal ceremony that marks their accomplishments and allows them to express their appreciation to their families and friends that supported them along the way. Please know that the faculty and staff felt your loss and will carry that with us for years to come. At the same time, our faculty, staff, and students were sent home to finish out the academic year, learning new ways to communicate and maintain relationships; some were unable to make that transition while also addressing the other traumas that suddenly appeared including unemployment, stalled research that extends their time and cost to complete their goals, illness, isolation, and confusion. We are learning to live in our spaces for extended periods of time while also working, teaching our children, and caring for other family members within those same spaces and without any down time. This too will pass but also these changes in our lives will have long-term impact. As the cases of COVID-19 surge across the globe and protective measures are relaxed, we must recognize that changes in our lives will continue. The staff and faculty of the CLAS remain dedicated to the continuation of our engagement with our Latin American colleagues, to our students and community, and to each other.
Our lives and worlds are further challenged by the all-too-familiar violence against Black bodies that also exists for Indigenous, Latinx, and other People of Color along with our LGBTQI communities. We are witnessing a revolución in the making and intend to be active participants. We stand in solidarity with our Black community and pledge our support and engagement while also continuing with our struggle to expose the injustices and violence against our many Latin American communities in the US, at the border, and in their home communities. We recognize and fight against the racism that perpetuates these injustices and violence and that is deeply embedded in the histories, politics, and economies across the globe and that manifest in structural violence that is invisible to some but very clear to us.
We encourage you to be vocal in your classes with us and to dive into the literature produced outside of the US academy, to volunteer with us through our many internships that fight against racism and injustice, to learn to view the world through the eyes of our colleagues in Latin America by participating in our transnational courses and our study abroad opportunities, and to broaden your personal worldview by learning one of the languages of the pueblos originarios that we offer through the CLAS. These are not new actions but rather these principles have been the foundation of CLAS for decades.
We are stronger together, united in our pursuit of knowledge and actions gained through compassion, respect, honor, and inclusion that lead us directly to our anti-racist and decolonial position in all that we do.


Past Messages