Coronavirus (COVID-19) Information for the SDSU Community
For information about SDSU's decisions and other information related to COVID-19, visit: sdsu.edu/covid19
WELCOME - BIENVENIDOS - VA'A NKUUNDEEUN - XIPANOCAN -
BEM-VINDO - NA'AN VA'A MENI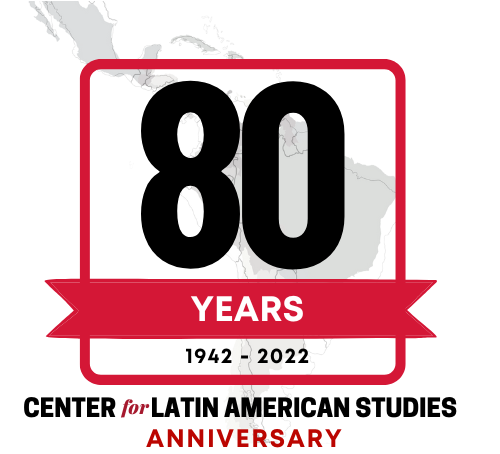 The Center for Latin American Studies at San Diego State University has been providing educational opportunities since 1942, and is renowned for program offerings in the indigenous languages of Mexico. We offer a multidisciplinary undergraduate major and minor in Latin American Studies and a Master of Arts in Latin American Studies at the graduate level. We are also proud to offer three concurrent graduate degree programs in professional studies: Master of Arts in Latin American Studies plus a Master of Public Administration (MPA), Master of Public Health (MPH), or Master of Business Administration (MBA).
Through active participation in Latin American communities, partnerships with different educational institutions, and multiple transnational collaborations, the Center for Latin American Studies (CLAS) seeks to provide students a unique opportunity to explore Latin America. CLAS supports research, community outreach, conferences, internships, study abroad, and other activities dedicated to teaching students, working professionals, and community members about Latin American economies, aesthetics, ecology, society, culture, and languages.
What does is it mean to be a Latin Americanist?
"To me a Latin Americanist is to be an advocate for the culture that we are being trusted to help take care of. To me you must understand a culture before you can really aim to help it and that is my main goal throughout this program. To become an advocate for those who cannot make the changes that involve their own communities."
- Alejandro Gonzalez, MA/MPH (Epidemiology)
"To be a Latin Americanist to me means being a voice for my community. As a 1st generation Salvadoran, it is important for me to understand myself to empower me to do my work. I advocate for my community need. As a Latin Americanist and Public Health Professional, I hope to use my voice to improve the quality of life for Latinx communities of all generations."
- Melissa Vasquez Rosalies, MA/MPH (Health Promotion/Behavioral Science)
Learn more about what you can with a degree in Latin American Studies:
Undergraduate | Graduate
A Message from the Directora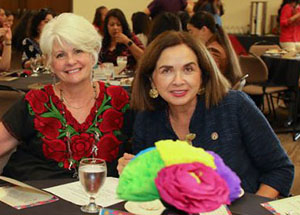 Welcome to the 2021-2022 academic year! We are back on campus, fully masked, and trying to figure out how to greet each other without the affectionate hug that is a cultural tradition for so many of us. Every encounter feels somehow incomplete without it. We are grateful for the ability to be back in a face-to-face scenario but also, we recognize that the last 17 months (and counting) have been difficult for all of us. In a very short period, we have experienced traumas that most don't experience over a lifetime – we have lost loved ones to the pandemic, confronted racial violence, protested in person or virtually against its continuation, suffered job and housing losses, and experienced devastation from climate change as our planet heats up and nature lashes out at us. As I noted in last year's message, the changes to our lives that have occurred and will continue to unfold, are not going away. Our lives have been redefined by external realities, some of which we can control, most of which we cannot. We are not, however, powerless. We can take charge of our own reactions and responses and empower those around us to do the same through our example.